While the controversial Duchess of Windsor had a reputation as a woman of style, I never knew she was a pattern designer. Did you?
From the late 1950s and well into the 60s, the Duchess of Windsor worked with the Spadea pattern company to design patterns. Spadea patterns have a reputation of being some of the best pattern produced in the 20th century and worked with a number of American designers and celebrities over the years. If you're interested, you can find an excellent overview of the history and design of Spadea patterns
here.
Here's some examples of the Duchess of Windsor patterns and I think if you look back through some of her photographs they definitely reflect here sense of fashion.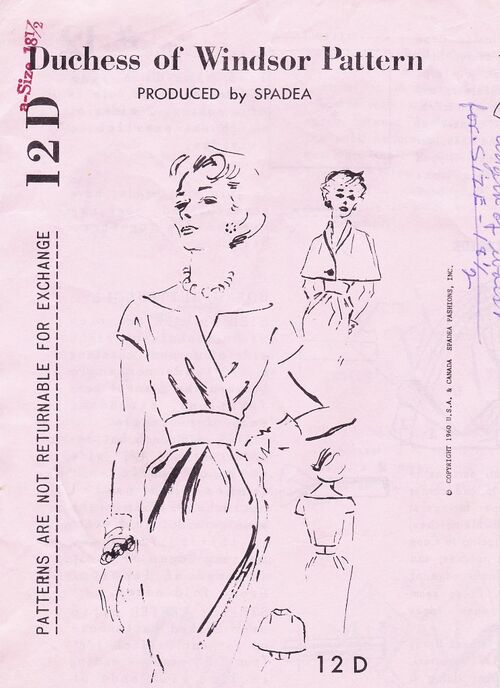 one of mine from 1960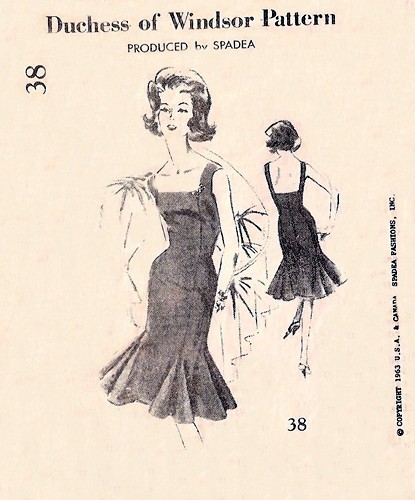 1963